Presentations from the session are now available below:
Birmingham's Smart City Commission invited key individuals with a keen interest in all things 'Data' and 'Health' to their share knowledge and expertise which will be key to enabling Birmingham to become an'Open by Default' city.
The work follows on from June's Smart Commission meeting and the recommendation from Cllr Lisa Trickett for a Data Workshop to shape the development of the Open Data and wider Data agenda of the Birmingham region with a view to producing a briefing paper for wider circulation and adoption.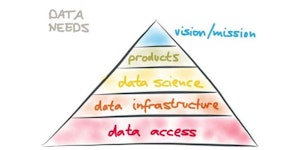 Hosted by Impact Hub Birmingham and Facilitated by Robin Daniels, Managing Director of Redpill Group, the day included a case study contribution from Atos and Blaenau Gwent County Borough Council/Public Sector partners on their Multi Agency Data Sharing:  Vulnerability Intelligence Project (VIS); and participants were asked to help determine the challenges/pain points, service engagement and data interactions in a 'Day in the Life' of an archetype citizen (focusing on the 'Health of Older People').
The workshop details can be viewed on Eventbrite.
Please post your comments and perspectives here as we would welcome your input.